Inspection of hardware tools by Jin - [poly chain hardware]
Source: Poly chain hardware
View mobile website
scan!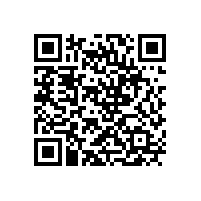 scan!
Browse:
-
Release date: 2020-02-29 00:19:42【
large
in
Small
】
Hardware tool shop, strictly speaking, is also a purchaser, so cost control becomes the first priority, followed by the quality of purchased products and after-sales guarantee. In this way, the selection of suppliers is particularly important. The right supplier can provide buyers with a series of guarantees such as affordable price and efficient after-sales. Terminal stores can effectively control costs, ensure after-sales, and maximize profits in the process of operation.
Today, LV Sijun will talk about how to select suppliers and obtain high-quality goods.
Many people will say that it is the best for manufacturers to take goods, and the price is certainly the cheapest. However, there is not a lot of manpower and material consumption in the terminal layout.

In this way, middlemen, that is, agents, connect manufacturers and terminal stores, and are divided into different levels according to the size of the market and region.
Top agents are aimed at serving the wholesale purchasing crowd. On the one hand, the high sales volume of each year can put forward more conditions for manufacturers, have stronger voice and strength, and can provide better services and strive for greater interests for purchasers.
It will be said that compared with top agents, low-level agents can not provide better services? It is undeniable that there are more than one or two or even more levels of lower level agents than those of senior agents, which means that there are one or two "exploiting" interest levels in the middle, and these profits will increase in your purchasing costs.
Top agents have more patience to serve buyers than manufacturers, and lower level agents have more space for price activities and more powerful to provide high-quality after-sales service.
Radish and vegetables have their own preferences. Which level of agent do you prefer?
Of course, the more important thing is to ensure the quality and quantity of products.

Nanning Julian hardware and electrical It is a large-scale professional hardware tool wholesale company with more than 120 famous tool manufacturers at home and abroad represented by Stanley, Bosch, great wall, Weida and Dongcheng. Mainly engaged in domestic and foreign famous hardware tools, electric tools, wrench tools, auto tools and other tools wholesale business, won the trust and support of customers.
To learn more about Stanley tools, please click here【 Stanley tools 】;
For more information, please visit Bosch Power tools【 Bosch electric tools 】;
【 Poly chain hardware and electrical 】It is an agent dealer of more than 120 famous hardware tool manufacturers represented by Stanley tools, Bosch electric tools, wankebao tools and Dongcheng DCA. Hardware tools hotline: 187-7806-0008. Website: dldaoyou.com
" Recommended reading "
[text label]:
hardware
Hardware tools
Editor in charge:
Poly chain hardware
copyright:
Please indicate the source of reprint