Excuse me, do Stanley tools have taps? -Tools chain
Source: Poly chain hardware
View mobile website
scan!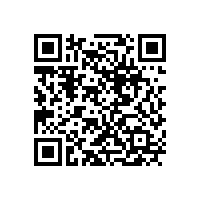 scan!
Browse:
-
Release date: January 13, 2020 15:43:43【
large
in
Small
】
Excuse me, do Stanley tools have taps? As one of the most complete types of hardware tools, Stanley tools must have taps. If necessary, you can directly find the local agent to buy them. Today, I would like to focus on the wrench.
1. Double end wrench
Double end wrench is the simplest and most common type of wrench, including open-ended solid wrench and ring wrench. The box wrench is suitable for the situation that the working space is narrow and ordinary wrench cannot be used. There is also a dual-purpose wrench with one end open and the other end plum. Both ends of the wrench can twist bolts or nuts of the same specification.
Stanley has a variety of metric specifications of double end wrench, you can always keep at home, in case of need.
2. Adjustable wrench
The opening width of the spanner can be adjusted within a certain size range, and it can turn bolts or nuts of different specifications.
Compared with the open-end fixed wrench, the flexible wrench has a wider range of use.
There is clear laser scale at the jaw of Stanley adjustable wrench, which is more convenient for operation and intimate.
3. Socket wrench
The socket wrench has several sockets with hexagonal hole or twelve hole, and is equipped with handle, extension rod and other accessories. It is especially suitable for screwing bolts or nuts with narrow space or deep depression.
The ratchet sleeve spanner is made up of different sizes of main plum blossom sleeve and slave plum sleeve through the female key and male key of hinged key. One plum sleeve has two specifications of plum shaped through-hole, so it can be widely used.
The movable wrench handle of the wrench can easily adjust the angle of use of the wrench and is very flexible.
4. Hexagon wrench
The hexagon wrench is L-shaped or T-shaped, which is simple and light. It is specially used to turn the hexagon socket head screw. It is also an indispensable tool even in the industrial manufacturing process.
5. Torque wrench
The torque wrench can show the applied torque when screwing the bolt or nut. It is suitable for the situation that the torque is specified clearly.
In general, the torque wrench used in our daily life does not belong to the high price.
Double end spanners and adjustable spanners are commonly used in our daily life, and the hexagon wrench is also occasionally used, but socket wrench and torque wrench are not used much.
I hope you can understand the types and uses of spanners, and use them more easily.
Nanning Julian hardware and electrical It is a large-scale professional hardware tool wholesale company with more than 120 famous tool manufacturers at home and abroad represented by Stanley, Bosch, great wall, Weida and Dongcheng. Mainly engaged in domestic and foreign famous hardware tools, electric tools, wrench tools, auto tools and other tools wholesale business, won the trust and support of customers.
To learn more about Stanley tools, please click here【 Stanley tools 】;
To learn more about Bosch Power tools, please click【 Bosch electric tools 】;
【 Poly chain hardware and electrical 】It is an agent dealer of more than 120 famous hardware tool manufacturers represented by Stanley tools, Bosch electric tools, wankebao tools and Dongcheng DCA. Hardware tools Hotline: 187-7806-0008. Website: dldaoyou.com