How about Nanning Julian hardware and Electrical Co., Ltd? -[Julian hardware]
Source: Poly chain hardware
View mobile website
scan!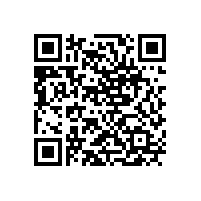 scan!
Browse:
-
Release date: 2020-02-17 00:34:04【
large
in
Small
】
Nanning Julian hardware and Electrical Co., Ltd. is a limited liability company (solely owned by natural person) registered in Guangxi Zhuang Autonomous Region on November 21, 2017, with its registered address at No. 105, building 10, Guangxi industrial equipment city, No. 18, Anyuan East Road, XiXiangTang District, Nanning city.
The unified social credit code / registration number of Nanning Julian hardware and Electrical Co., Ltd. is 91450107ma5mx8tf5j, and the enterprise legal person is Liu Wei. At present, the enterprise is in the state of opening up.
The business scope of Nanning Julian hardware and Electrical Co., Ltd. is: sales in the Internet and physical stores: hardware and electricity, mechanical equipment, wires and cables, electrical switches, welding equipment, rubber products, abrasives, labor protection supplies, ventilation equipment, lighting appliances, household appliances, sanitary ware, kitchen equipment, instruments, communication equipment, chemical products (except for danger) Except for school products), measuring instruments, plumbing equipment, building materials (except hazardous chemicals), metal materials (except for products specially controlled by the state), daily necessities, office supplies, bearings, standard parts, water pumps, valves; road freight transportation (operating within the validity period with license, and the specific items shall be subject to the approval of the approval department); commodity information consultation (except for special items of the state) Marketing planning. Within the scope of the province, the current registered capital of enterprises belongs to the general.

Nanning Julian hardware and electrical It is a large-scale professional hardware tool wholesale company with more than 120 famous tool manufacturers at home and abroad represented by Stanley, Bosch, great wall, Weida and Dongcheng. Mainly engaged in domestic and foreign famous hardware tools, electric tools, wrench tools, auto tools and other tools wholesale business, won the trust and support of customers.
To learn more about Stanley tools, please click【 Stanley tools 】;
To learn more about Bosch Power tools, please click【 Bosch electric tools 】;
【 Poly chain hardware and electrical 】It is an agent dealer of more than 120 famous hardware tool manufacturers represented by Stanley tools, Bosch electric tools, wankebao tools and Dongcheng DCA. Hardware tools hotline: 187-7806-0008. Website: dldaoyou.com