How to choose electric tools - [poly chain hardware tools]
Source: Poly chain hardware
View mobile website
scan!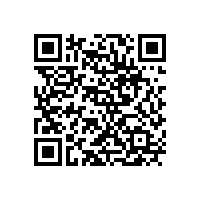 scan!
Browse:
-
Release date: December 10, 2019 22:16:12【
large
in
Small
】
Buy power tools First of all, it should be a kind of power tool driven by electric motor. Electric tools are easy to carry, easy to operate and various functions. They can greatly reduce labor intensity, improve work efficiency and realize manual operation mechanization. Therefore, they are widely used in construction, housing decoration, automobile, machinery, power, bridge, horticulture and other fields, and a large number of them enter the family.
The characteristics of electric tools are light structure, small volume, light weight, small vibration, low noise, flexible operation, easy to control and operate, easy to carry and use, strong and durable. Compared with manual tools, it can increase labor productivity several times to dozens of times, and is more efficient, lower cost and easier to control than pneumatic tools.
Purchase: 1, according to the need to distinguish between home use or professional use, most of the power tools are designed for professionals, in the purchase should be distinguished between professional and general family tools. Generally, the difference between professional tools and ordinary household tools is in power. The power of professional tools is larger to facilitate professionals to reduce their workload. Due to the small engineering and relatively small workload of general household tools, the input power of tools does not need to be large.
2. The outer package of the tools shall be clear with no damage, the plastic box shall be firm and durable, and the buckle for opening the plastic box shall be firm and durable.
3. The appearance of the tools shall be uniform in color, and the surface of plastic parts shall be free of obvious shadow, dent, scratch or collision mark, the assembly dislocation between shell parts shall be less than 0.5mm, the coating of aluminum casting shall be smooth and beautiful without defect, and the surface of the whole machine shall be free of oil stain and stain. When holding by hand, the handle of the switch should be flat. Generally, the length of cable shall not be less than 2m.
4. The nameplate parameters of tools shall be consistent with those on CCC certificate. The manufacturer's address and manufacturer's contact information should be provided. There shall be traceability batch number on the name plate or certificate.
5. Hold the tool by hand, turn on the power supply, operate the switch frequently to start the tool frequently, and observe whether the on-off function of the tool switch is reliable. At the same time, observe whether the TV and fluorescent lamp are abnormal. In order to confirm whether the tool is equipped with effective radio interference suppressor.
6. When the tool is powered on and operated for one minute, it should be held by hand, and there should be no obvious abnormal vibration. Observe the commutation spark, and the commutation spark should not exceed 3 / 2 level. Generally, if you look inside from the air inlet of the tool, there should be no obvious arc on the surface of the commutator. During operation, there should be no abnormal noise.
A drilling machine powered by electricity. It is a conventional product of electric tools, and also the largest demand for power tools. The annual production and sales of electric tools account for 35% of China's electric tools. It is reported that in the next 10 to 15 years, the sales of electric tools in the world will increase by 5% every year. Electric tool is a kind of "low value consumables". In Europe and the United States, electric tools are not only used as a tool, but also as a gift to each other. Therefore, it has great market development potential
Nanning Yadi hardware and electrical It is a large-scale professional hardware tool wholesale company with more than 120 famous tool manufacturers at home and abroad represented by Stanley, Bosch, great wall, Weida and Dongcheng. Mainly engaged in domestic and foreign famous hardware tools, electric tools, wrench tools, auto tools and other tools wholesale business, won the trust and support of customers.
To learn more about Stanley tools, please click here【 Stanley tools 】;
To learn more about Bosch Power tools, please click【 Bosch electric tools 】;
【 Poly chain hardware and electrical 】It is an agent dealer of more than 120 famous hardware tool manufacturers represented by Stanley tools, Bosch electric tools, wankebao tools and Dongcheng DCA. Hardware tools hotline: 187-7806-0008. Website: dldaoyou.com
" Recommended reading "
[text label]:
Buy power tools
Editor in charge:
Poly chain hardware
copyright:
Please indicate the source