Gather Machinery Association to participate in hardware chain
Source: Poly chain hardware
View mobile website
scan!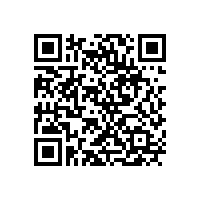 scan!
Browse:
-
Release date: 2020-02-20 00:28:54【
large
in
Small
】
On August 21, Nanning Julian hardware and Electrical Co., Ltd. and Nanning chamber of Commerce of hardware and electrical machinery went to Lianhua villa in Liuzhou to attend the online operation information conference of Liuzhou Wuling Automobile Industry Co., Ltd. using electronic trading platform material procurement system jointly held by Guangxi Machinery Industry Federation, Guangxi Automobile Industry Association and Guangxi Automobile Group Co., Ltd.
The material purchase management system improves the control and automation of the procurement business process, and realizes the efficient collaboration between the procurement business and the office and financial systems.
Nanning Julian hardware and electrical It is a large-scale professional hardware tool wholesale company with more than 120 famous tool manufacturers at home and abroad represented by Stanley, Bosch, great wall, Weida and Dongcheng. Mainly engaged in domestic and foreign famous hardware tools, electric tools, wrench tools, auto tools and other tools wholesale business, won the trust and support of customers.
To learn more about Stanley tools, please click here【 Stanley tools 】;
For more information, please visit Bosch Power tools【 Bosch electric tools 】;
【 Poly chain hardware and electrical 】It is an agent dealer of more than 120 famous hardware tool manufacturers represented by Stanley tools, Bosch electric tools, wankebao tools and Dongcheng DCA. Hardware tools hotline: 187-7806-0008. Website: dldaoyou.com