Are Bosch electric tools imported? -Tools chain
Source: Poly chain hardware
View mobile website
scan!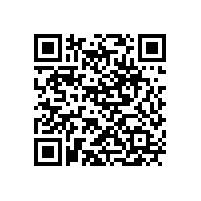 scan!
Browse:
-
Release date: January 15, 2020 22:23:37【
large
in
Small
】
Are Bosch electric tools imported? Why do you say it's made in Hangzhou? For this problem, many partners have such questions, so I want to make it clear. In order to avoid misunderstanding, we will explain it to you.
Many buyers want to buy original Bosch products. Here we have misunderstandings. We think that the original products are imported from Germany or not made in China. We will give you guidance here.
Bosch has three production bases in Asia: China (Hangzhou), India (Bangalore) and Malaysia (Penang).
Germany's products of the same model will not be exported to countries with production bases. As long as there are products on the Bosch Production Line in Hangzhou, China, there will be no imported products of the same model. Only products not on the Bosch Production Line in Hangzhou can be imported. Bosch Hangzhou has the most complete production line of Bosch products in the world.
Many buyers are obsessed with "original import". In fact, the production technology and quality control of Bosch's products in every production base in the world are consistent with the "Bosch standard".
Learn more Bosch electric tools , please click to view【 Bosch electric tools 】;
To learn more about Stanley tools, please click【 Tools Stanley 】;
【 Poly chain hardware and electrical 】It is an agent dealer of more than 120 famous hardware tool manufacturers represented by Stanley tools, Bosch electric tools, wankebao tools and Dongcheng DCA. Hardware tools Hotline: 187-7806-0008. Website: dldaoyou.com